About Us
Saprolite Environmental is a WA based family-owned and operated business formed in 2009 by Garth and Maureen Richards. Garth is Managing Director and Senior Principal Consultant. Garth was the Principal Consultant of a former environmental and water resource consultancy which operated successfully as a SME for nearly 10 years since 1999.
Saprolite Environmental has a fresh approach, new direction, new beginning but with long held vision, mission and values.
Vision – Mission – Values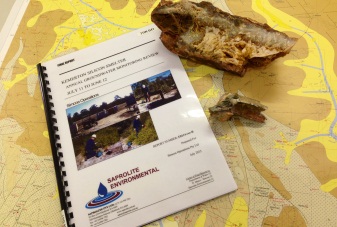 Our Vision
Our Vision is to establish ourselves as one of Western Australia's leading boutique professional service providers in water resources, environmental management, and geoscientific practise. We are proactive in our efforts to produce practical "results-based" solutions for our clients.
Our Mission
The Mission of our organisation is to develop long-term relationships with our clients and associates to provide positive outcomes that meet the needs of our clients. Our organisation takes pride and commitment in providing practical but quality solutions for our clients in a professional efficient manner. Our focus is on quality and personal service, and place a high importance on achieving project completion on time and within budget.
We will accomplish our mission through successful project management, unparalleled customer service and operational excellence. Successful execution will create value for our clients and stakeholders.
Our Values
Our Values and attitudes in today's climate of accountability and transparency are integrity, timeliness, cost effectiveness, professionalism and honesty. We are mindful, responsible and committed in the highest regard to:
- The health, safety and wellbeing of all we are associated with, including our clients, staff and subcontractors.
- The environment in which we live and work, having due consideration to sustainable development of natural resources, protection of environmentally and culturally sensitive areas, being good stewards of the earth.
- The legislative requirements that influences all aspects of our clients and our business.
Senior Management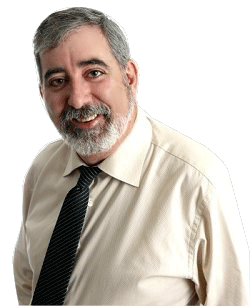 The Company is supported by a team of professionals and associates in various fields whose contributions help meet the needs of clients. The profile of the principal consultant is as follows:
Garth Richards, BSc, MAIG, MIAH, MGSA
Garth Richards, Managing Director and Senior Principal Consultant, has worked in the industry since graduating in the mid 1980's. His fields of expertise are water management, water resources, hydrogeology, geology, geophysics, project management, quality management and business management. Much of his experience in his career has been in the investigation, development and management of groundwater resources throughout Western Australia and in the Northern Territory.
Garth also has considerable experience in seepage investigations associated with tailings storage facilities, hydrogeological reviews, audits and assessments, and mine water control/dewatering studies for the mining industry in Western Australia and Queensland. He has participated in these projects at all levels up to project management and direction.
Through his experience he developed a specialty of QA/QC water monitoring programs based on Australian Standards, WHO Drinking Water Guidelines and Australian Drinking Water Guidelines for a number of operations within the WA goldfields.
In recent years Garth has developed a focus on mentoring and training young professionals in the industry.  He believes this can be done through empowering individuals through the development of their own career giving guidance, constructive feedback, and on-the-job training, and sharing one's own knowledge and experience.  Throughout this process, an eye for detail, technical excellence, and professional standards are encouraged and instilled.  The outcome of this mentoring and training experience is the establishment of young professionals in the industry at large with a good solid background in a wide range of experiences and high standards of professional work and integrity.
Garth Richards completed his Bachelor of Science (Geology) in 1986, graduating from Flinders University of South Australia. Since then he has completed various courses including MARCSTA, Senior First Aid, Project Management, Quality Assurance - Internal Auditor (ISO 9001), and 4WD training. Garth's professionalism, thoroughness and eye for detail means he definitely leads by example.
For more information Garth's CV is available here: Garth Richards Company CV
Follow Saprolite Environmental on LinkedIn: http://www.linkedin.com/company/saprolite-environmental
Follow Garth on LinkedIn: www.linkedin.com/pub/garth-richards/3b/109/719
Or: